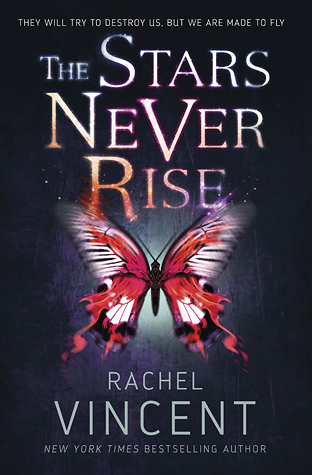 Summary: Sixteen-year-old Nina Kane should be worrying about her immortal soul, but she's too busy trying to actually survive. Her town's population has been decimated by soul-consuming demons, and souls are in short supply. Watching over her younger sister, Mellie, and scraping together food and money are all that matters. The two of them are a family. They gave up on their deadbeat mom a long time ago.
When Nina discovers that Mellie is keeping a secret that threatens their very existence, she'll do anything to protect her. Because in New Temperance, sins are prosecuted as crimes by the brutal Church and its army of black-robed exorcists. And Mellie's sin has put her in serious trouble.
To keep them both alive, Nina will need to trust Finn, a fugitive with deep green eyes who has already saved her life once and who might just be an exorcist. But what kind of exorcist wears a hoodie?
Wanted by the Church and hunted by dark forces, Nina knows she can't survive on her own. She needs Finn and his group of rogue friends just as much as they need her. 
Add to Goodreads
UK – Waterstones / Amazon / Wordery / Book Depository
US – Amazon / Barnes and Noble / Target / Books a Million / Walmart
Canada – Indigo
★★★★☆ 4/5
The Stars Never Rise is a fast paced story that sucks you in and doesn't let up.
We start with Nina, eldest of the two Kane sisters, and at sixteen has already stepped up to fill the gap their mother has left her to fill as caregiver. Nina does what she can to help provide for herself and her sister, some things she's not so proud of, but with their mother in bed most of the day and out who knows where when she's not, Nina has no choice.
In a world fighting a war against demons, their town of New Temperance is run by an organisation known as the Church. With its strict rules and religious views, the Church is seemingly the greater good, helping to protect the people and fight the demons with their brutal ways.
But when Nina's sister, Melanie, reveals a secret to her, a sin she needs help with to hide from the Church, Nina is there to step up and help her, continuing to do what she needs to in order to protect Mellie.
With the help of Finn, a boy she meets in a life-altering situation, Nina discovers there's more to New Temperance and the Church than she's been led to believe. People are not who they seem and Nina is more than just a girl fighting to help her sister.
The Stars Never Rise is an interesting and quick read with some plot twists you can see coming and more than a few you don't. I'm hoping for more answers in the sequel about the Church, the demons, and the exorcists, and since it's a duology, a decent ending.
Did I like it? Yes
Would I recommend it? If demons, a religious organisation that's not what it seems in a dystopian world sound good, yes.